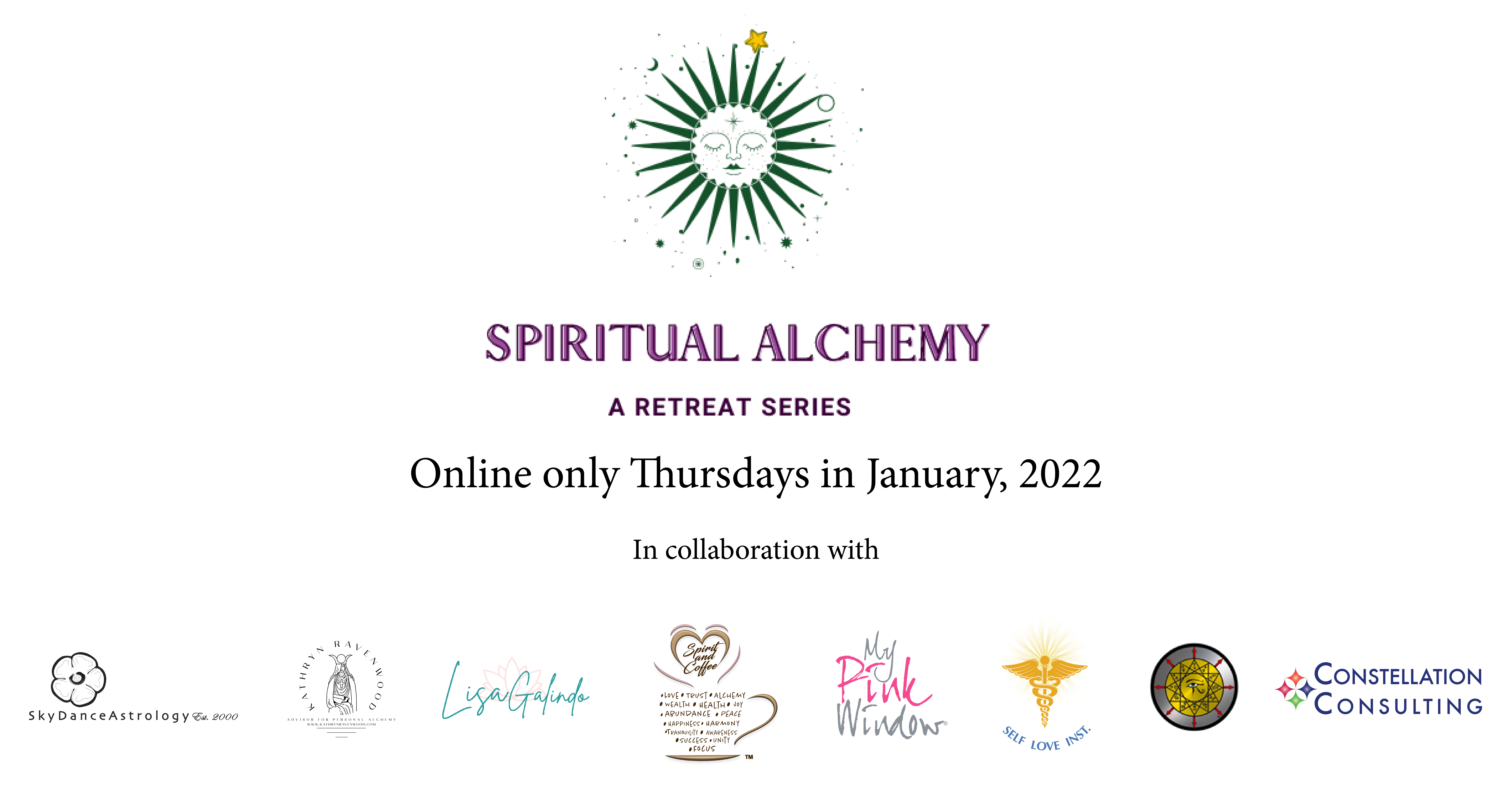 A Professional Development Retreat Series
Cost: $194.00 
Click here you register today. This is an online-only event, and registrants will receive zoom link info prior to the sessions.
Spiritual Alchemy - A Professional Development Retreat takes place online each Thursday in January. By registering for this event, you will receive online access to each session. Individual registrations for each session are not required.
Spiritual Alchemy is designed to introduce attendees to the process of transforming strengths and weakness into a holistic approach to life. Spiritual alchemy has been the foundational in the development of systems, cultures, processes, and personal success. This includes your personal and professional success. The retreat is designed to introduce you to the concept of Spiritual Alchemy as a means for professional and personal development. Each week we will feature individuals who have developed a process that will enhance the richness of your life at work, home, and in your community.
What to bring:
1. Open mind
2. Please set up a space for comfort and self-care
3. Please bring a paper and pen for reflections
Our Agenda
Thursday, January 6
1 - 2:45 p.m.
Intro to Alchemy as Professional Development presented by Natalie Pena: How can we begin to see Alchemy as a powerful process in Professional Development.
3 - 5 p.m.
Introduction to Esoteric Astrology, One of the Ancient Wisdom Teachings presented by Charlene R. Johnson: Learn how this astrology, one of the ancient teachings meant to come out for the Age of Aquarius, is the Language of the Soul and how it can change your life.
Thursday, January 13
1 - 2:45 p.m.
How Can We Live An Extraordinary Life? presented by Jacqueline Foster: 7 Practices to embrace life with expectation, intention and purpose.
3 - 5 p.m.
It begins with you! presented by Lisa Galindo: It's so easy to get caught up in everyday life that we forget to pay attention to the most important person and that is ourselves. I am not saying neve care about anything else but ourselves but if we don't take care of ourselves who will? In this course we will dive deeper into what self care is, the importance of making ourselves a priority and will be exploring the different aspects of self care to live a more nourished, fulfilling and balanced life. 
"To be Happy you must be your own sunshine" - C.G Jerninham
Thursday, January 20
1 - 2:45 p.m.
Presentation by Kathryn Ravenwood
3 - 5 p.m.
Presentation by Lucy Q
Thursday, January 27
1 - 2:45 p.m.
Living Alchemy presented by J.T. Metts: Activation of alchemical consciousness through mindfulness, presence, and a deliberate approach to life. practice.
3 - 5 p.m.
Alchemy of Time presented by Natalie Pena: Learn to unlock the secrets of time by understanding what time means to you, how time is constructed, and how to work with time instead of against it.
Our facilitators include: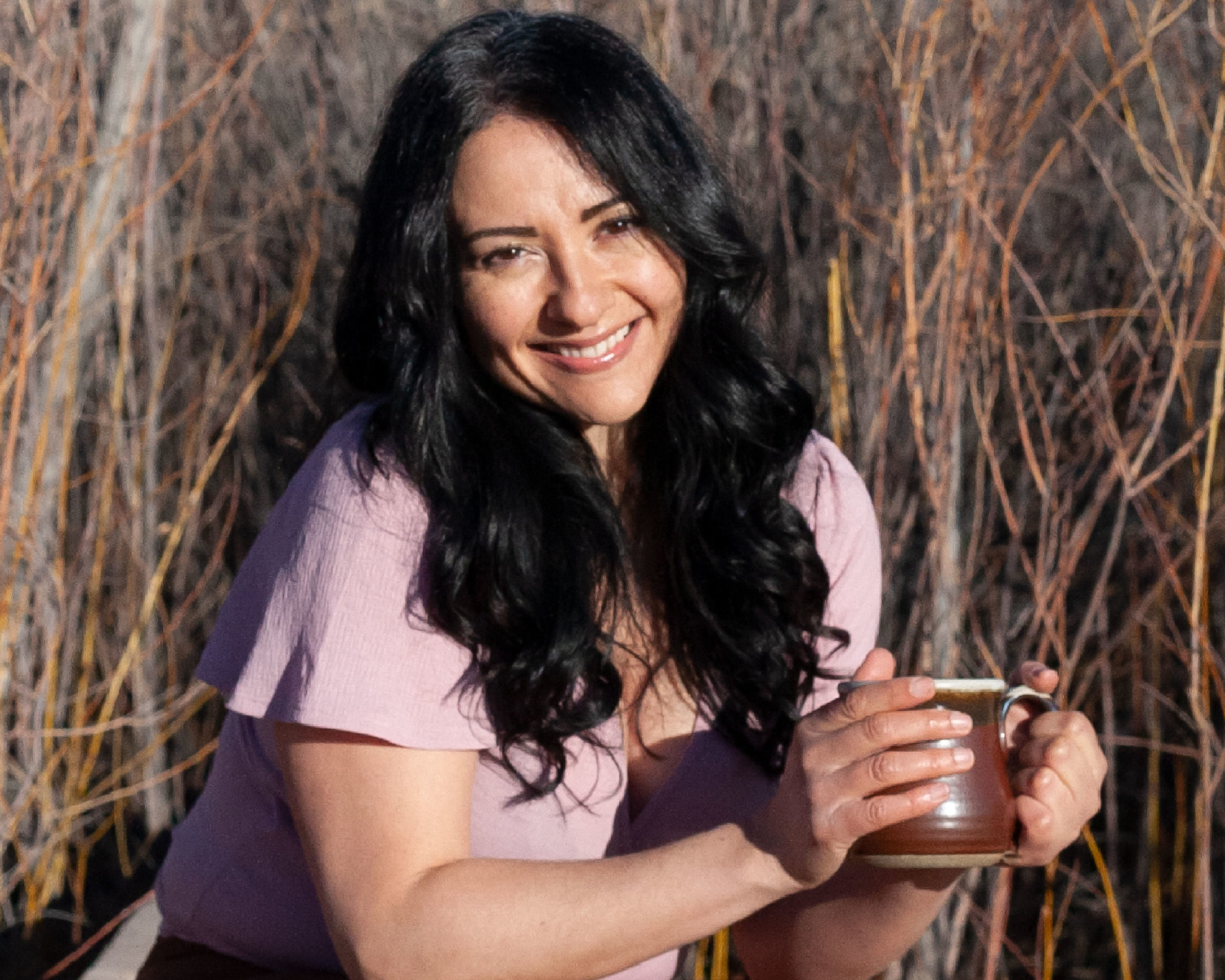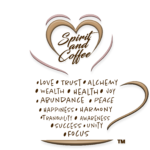 Natalie Pena is a practitioner of the Great Work. This means, she utilizes Spiritual Alchemy to teach people how to live their divine purpose. Since Spiritual Alchemy has many processes, Natalie teaches people how to utilize the wisdom within. The Great Work is not only mystical, it is practical and allows people to maintain sustainable results in their life. Therefore, she teaches people through various modalities such as coaching, facilitating, training, and speaking, to reach their fullest potential. She is currently getting her Master's Degree in Consciousness and Transformative studies from JFK University, and will be pursing a Ph. D. in Transpersonal Psychology where she will focus on Spiritual Emergency. Natalie's passion is connecting those she works with with their life's purpose!
You may contact her: www.spiritandcoffee.com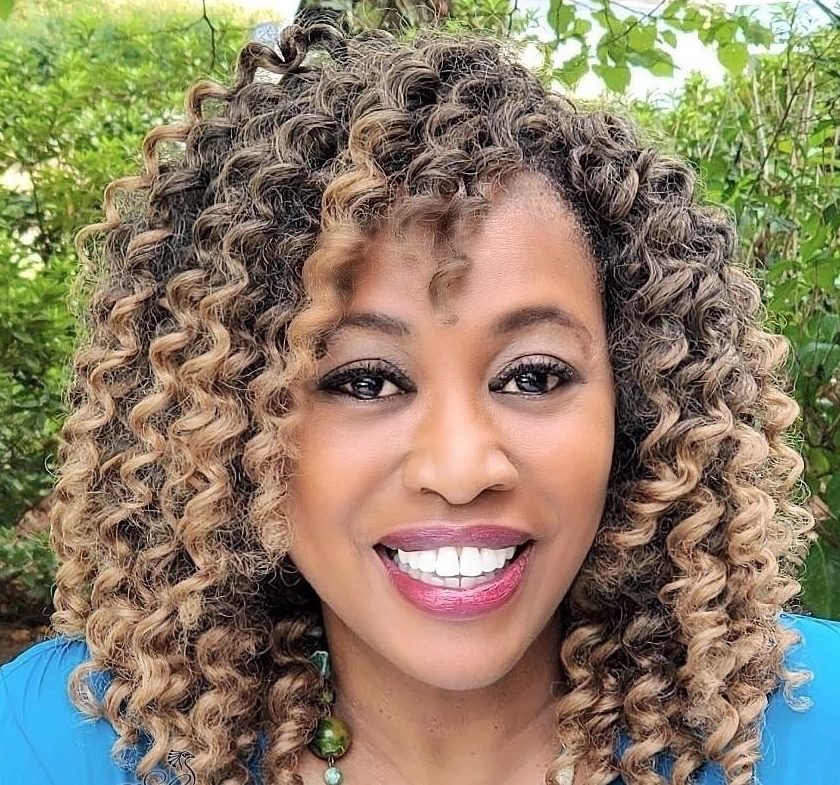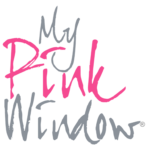 Jacqueline knows the challenges of unexpected hardships while balancing the priorities of life and career, and the importance of regaining a sense of self, acceptance, and purpose. As a two-time breast cancer champion, she realized that success does not always equal inner peace and fulfillment. By looking within and making deliberate decisions toward rediscovering, revealing, and regaining her true genuine self, she has learned to embrace life with enthusiasm and expectancy.
Jacqueline is the Founder and CEO of My Pink Window® Empowerment Coaching. Since 2014, she has helped women change their mindset to match their ambitions, rediscover their power, and find their inner voice to reveal who they truly are to themselves and to the world. She gained her certification as a professional life coach through the Life Coach Institute of Orange County, Huntington Beach, California, which is recognized by the International Coaching Federation (ICF) and member of the Association of Coach Training Organizations (ACTO). She is also a certified leadership coach, trainer, and speaker through the John C. Maxwell Team International Certification Program, Orlando, Florida.
A graduate of Oglethorpe University in Atlanta, Georgia, Jacqueline received her B.A. in Liberal Studies with a concentration in Speech Communication and Rhetoric Studies and English Comparative Literature. She is currently completing her Masters in Consciousness and Transformative Studies at John F. Kennedy School of Psychology in Pleasant Hill, California. Jacqueline is the author of My Pink Window, A Reflection of Self-Love and Acceptance, where she explains her journey, lessons learned, and the significance of enjoying the sweetness of life.
Website and Social Media Contact:
www.mypinkwindow.com
www.facebook.com/MPW.EmpowermentCoach
www.instagram.com/mypinkwindowcoaching/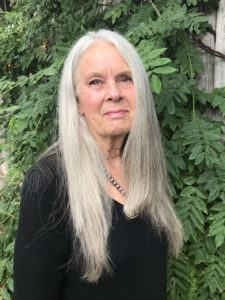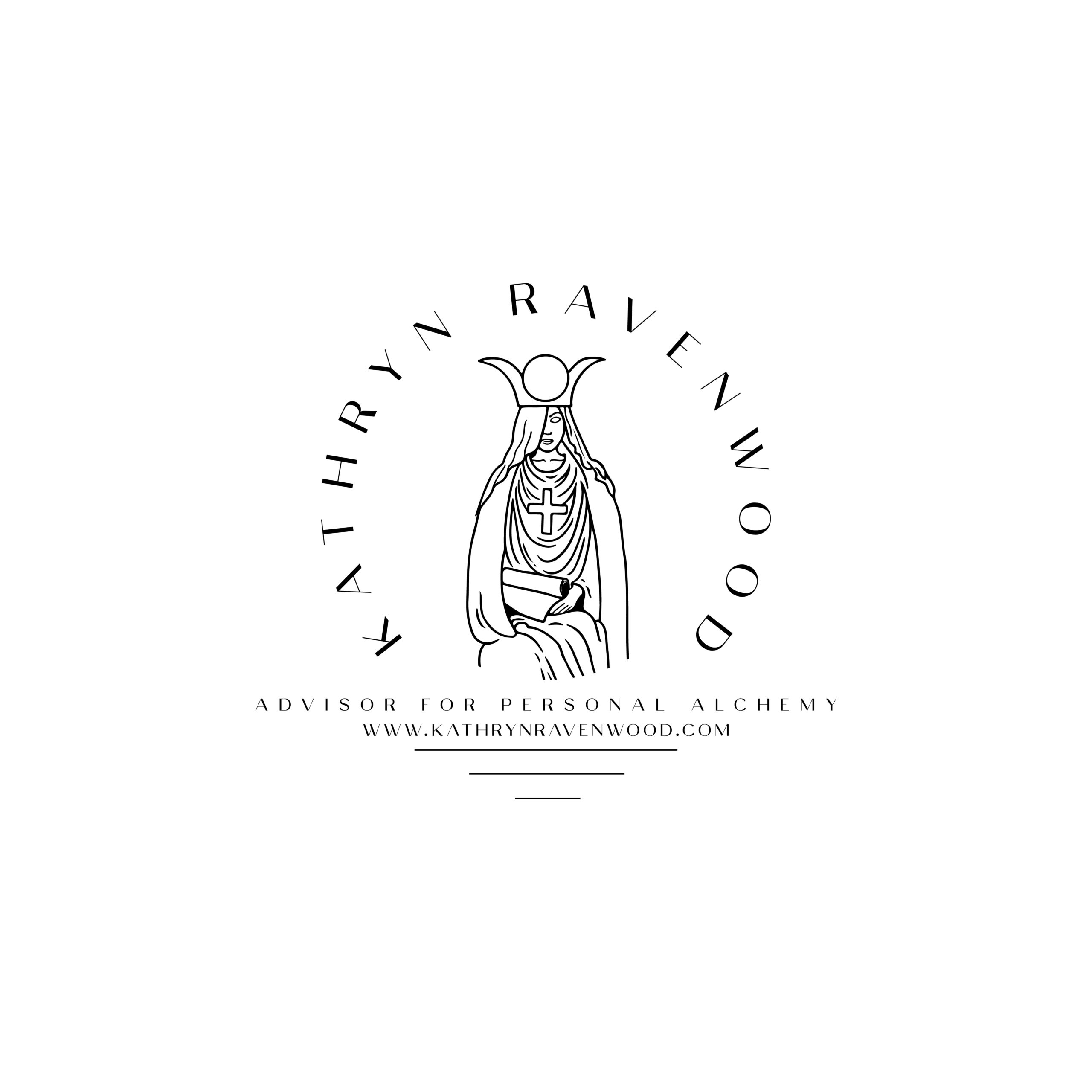 Kathryn Ravenwood has studied the Mysteries for the past five decades. Her passion is reading the Tarot, bringing through the guidance of the Great Council of Tarot for personal alchemical transformation. She also offers spiritual hypnosis, exploring past, future, and parallel lives, visiting the Spirit realm, and direct connection to your Higher Self for precise guidance and quantum entanglement release. She has studied the Mysteries for over 40 years. She is a Priestess for the Water and for the Trees, a ceremonialist, shamanic guide, and teacher. She has studied in the Egyptian Mystery School tradition with Nicki Scully, and Normandi Ellis and is an initiated member of the Lineage of Thoth. She grew up in Casper, Wyoming, lived many years in Seattle, Washington, and now resides in Albuquerque, New Mexico.
Kathryn Ravenwood is the author of How To Create Sacred Water: A Guide to Rituals and Practices, published by Inner Traditions * Bear & Co. 2012. She is a contributing author to Invoking the Scribes of Ancient Egypt: The Initiatory Path of Spiritual Journaling, published by Inner Traditions * Bear & Co., 2011; as well as in Stepping Into Ourselves: An Anthology of Writings of Priestesses, published by Goddess Ink., 2014.
You may contact her via her website: www.KathrynRavenwood.com.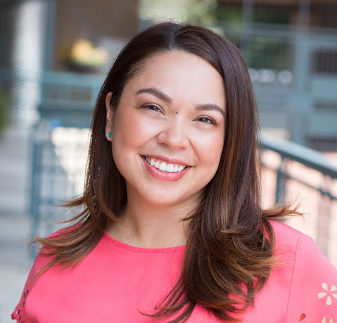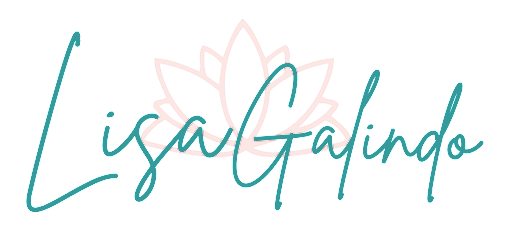 Lisa is aware life can throw curveballs our way and how easy it is to become caught up in everything around us. We have a tendency to forget to pay attention to the most important person in our lives - ourselves! Lisa knows the importance of making ourselves a priority so we can live a more nourished, fulfilling and balanced life. 
Lisa is Founder of Coaching with Lisa and Wow Tutors. She completed her International Coaching Federation (ICF) Certification at Ideal Coaching Global School in Los Angeles, California in 2018. She graduated from the University of New Mexico with a Bachelors in Spanish Literature and Family Studies and has also had the opportunity to study at the University of Exeter, UK. During her career she taught English at the American Church in Paris, France, worked at the University of New Mexico and at Great Hearts Academy in Arlington, TX. The  experience in each one of these places of employment gave her unique and knowledgeable perspectives, and aptly prepared her for the Life Coach and teacher she is today.
Currently, Lisa works with students inside and outside the classroom by providing them with the necessary tools to help build their self-esteem, which will in turn give them confidence. Confidence will help children feel good about themselves and try new things.They are more likely to try their best and they feel proud of what they can do. 
She also incorporates her Life Coaching skills as a teacher and Emotional Intelligence skills to coach mom & dads overcome fears and obstacles that they may be facing and help them feel confident!
Having the opportunity to bring my experience and dedication to the retreat as a Life Coach and Teacher would be a tremendous honor.
You may contact her: coaching@lisamgalindo.com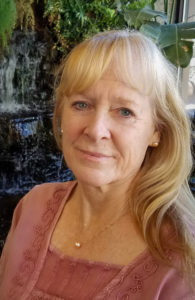 Under the direct tutelage of world renowned, Dr. Douglas Baker, B.A., M.R.C.S., L.R.C.P. Charlene earned her Bachelor of Metaphysics and Esoteric Astrology degrees from Claregate College in England. Charlene grew up the daughter of an Episcopalian minister but her first spiritual love was the lifeways and spiritual beliefs of Native American traditions, something she actively put to use in her Florida Park Service career as a living history interpreter. A very shy child, and a social inept in her 20s, Charlene realized in the early 1970s that she needed to do something to shift herself or she would never make it in an adult world. She began reading self-help books at a time when few existed and stumbled onto astrology. Study of the stars meshed well with her understandings of Native American teachings. She taught herself how to cast charts the old-fashioned way, by doing the math! Her first Ah Hah! moment was realizing that people perceive the world through different filters, and that they are set up that way! She quickly realized it a useful tool for relating to people and understanding where they were coming from. She would use it as a personal tool for the rest of her life.
A couple of her formal careers include the thoroughbred industry, the Florida Park Service, a museum and conference center director and always, she was a writer. Today, she has several books, thousands of articles and columns, and the editorship of a magazine behind her. In the early 1990s, she discovered Dr. Douglas Baker and Esoteric Astrology as well as the other Esoteric Sciences which provide answers to the deeper questions of life. This was the final key to picking up her astrology bundle. At the encouragement of her teacher, she became his first professional esoteric astrologer in America in 2000. Successful from the first thanks to working with therapists and counselors who believed in her work, she has given readings and written reports for folks all over the world. She regularly lectures and teaches in the U.S.A. and Canada. Since the pandemic her zoom classes have expanded in numbers of students as well as topics dramatically. She offers classes in Esoteric Astrology and several of the other Ancient Wisdom teachings sometimes in collaboration with other Claregate graduates. She writes a monthly Esoteric Astrology column for the Questa Newspaper in Questa, NM. In 2020, SkyDance Astrology celebrated 20 years of existence.
You can learn more of Charlene and SkyDance Astrology at: www.SkyDanceAstrology.com 352-274-2100; SkyDance@SkyDanceAstrology.com; FB, Instagram > SkyDance Astrology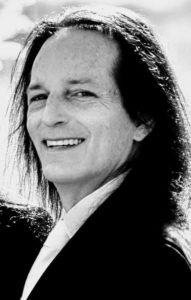 J. T. Metts is a multidisciplinary scholar, with degrees in psychology, anthropology, and advanced education. With over 30 years of experience in the fields of esoteric philosophy, occult science and the practice of ritual Magick, he is an authority on alchemy and Hermetic tradition. Drawing from a vast wheelhouse of knowledge, J. T. offers deeper insight on all aspects of Alchemy, from a unique perspective, with the ability to synthesize gnosis across a broad spectrum. His Master's thesis, entitled Alchemy 4.1: Emerging Paradigms and; the Science of Everything, represents a landmark in Academia, submitted for an MA in Consciousness Study and Education at JFK/NU. Also known as Elder Therion, Mr. Metts is the founder of Inner Sanctum Occult Research Guild (ISORG), abs recently added &; Alchemy Lab to its list of projects, featuring ongoing lectures on esoteric alchemy, alchemical activation, and Stoic Philosophy, with an emphasis on developing a grounded personal life practice.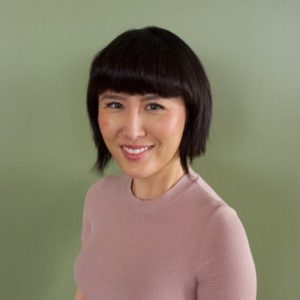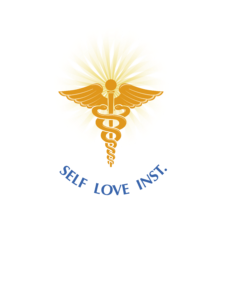 Lucy Q is a life coach and conscious educator whose passion lies in eliciting radical breakthroughs. Lucy created Self Love Inst. after realizing that all issues in the world stem from a lack of self-love. She is also a classical pianist and holds a Licentiate of Trinity College London in piano performance, having won many accolades including playing at Carnegie Hall, and with Fort Worth Symphony Orchestra. Lucy was also a former healthcare entrepreneur in Alaska, after obtaining her Bachelors in Commerce (Liberal Studies) from the University of Sydney. She is due to graduate with her M.A. in Consciousness and Transformative Studies from JFK University in 2022, and plans to pursue a PhD in Integral and Transpersonal Psychology thereafter. Lucy's diverse experiences in the fields of business, marketing, executive management, and music, provide a unique complement to her creative pursuits and spiritual interests, adding a special dimension to her professional development coaching.
You can learn more at www.selfloveinst.com.